Kymm Jennings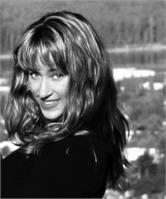 Kymm is experienced in many forms of dance, but specializes in ballet, ballroom, and barroom. Her irreverent and eclectic style will have you laughing and sweating while learning to execute spins and tricks with beauty and grace.
Kymm Jennings instructs the following:



Pole 1 Series drop in available for VIP members




Building upon what was learned in of what is learned in Intro to Pole, in Pole 1, students will learn to climb the pole, learn more advanced spins, holds, choreography and floor work.

Cost $150 for 6 week Series




A continuation of what is learned in pole level 1. Developing greater fluidity and strength is focused upon, in addition to incorporated floor work, spins, climbs and holds together smoothly.

Cost $150 for 6 week series

Refund/Cancellation Policies

Requests for transferring to other days and times must be received a minimum of 48 hours notice before the start of your series, no exceptions. $15 change fee will be assessed.


Make-up policy - 2 class make up allowed for 6 week series, all make ups expire at the end of the series. Make ups are not guaranteed and are subject to availability, cannot be reserved online in advance.